After our first performance at the Australian Independent School, Jakarta. Teachers and students loved cultural dance.
Andew Commis shooting children's performance of stick dance.
Andrew Commis, one of Australia's best cinematographer to film in the school. My lost Afghan friend.
Aref Shadab was kidnapped by the Taliban after couple of months from this performance. Fortunately he was released, but his friend was killed.
Beautiful soul, amazing woman, Caroline, an important part of whole jigsaw in Cisarua. Guarantor of our lease and pushing us to do something.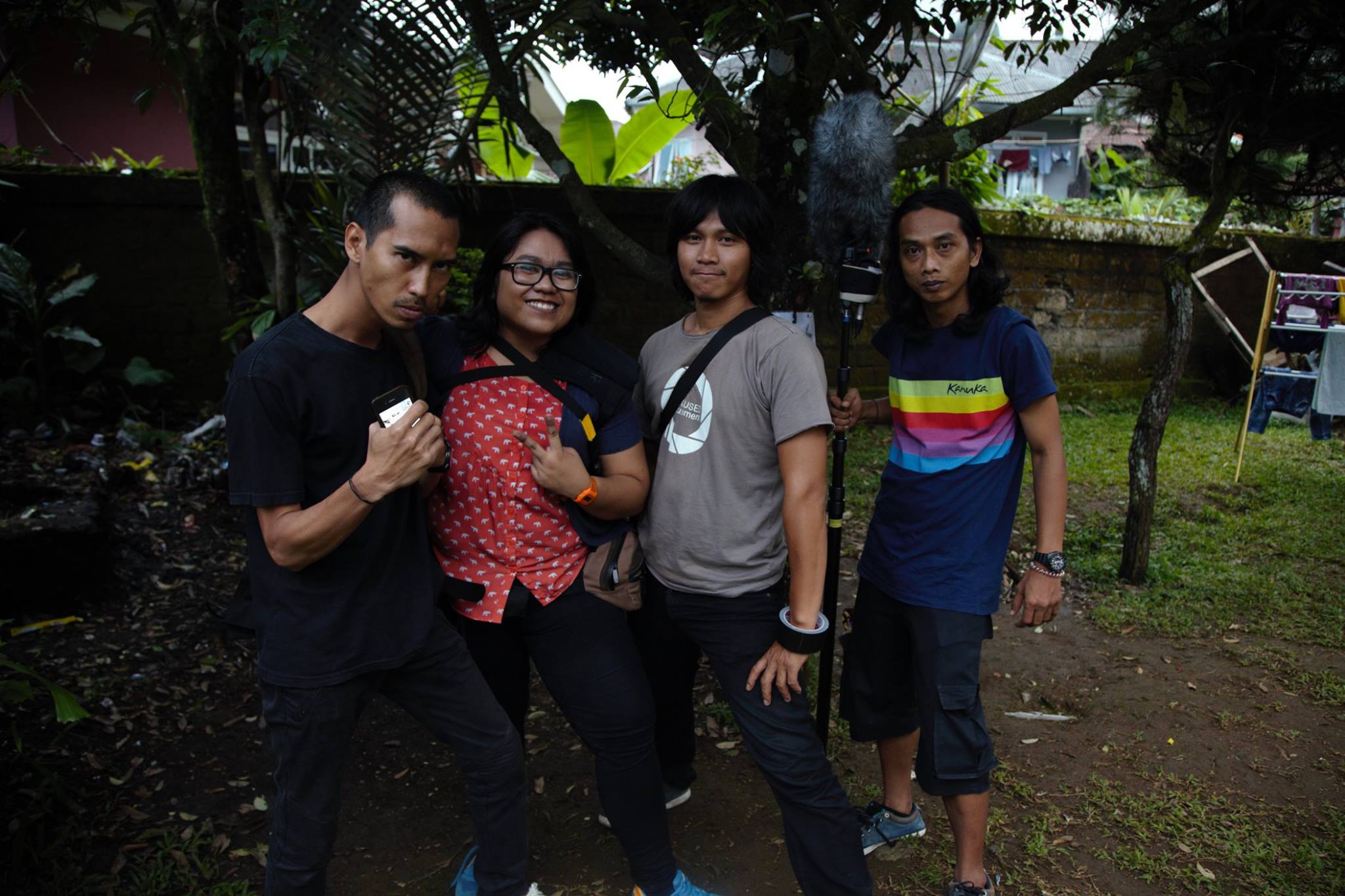 Bella and co, so efficient and hard working team.
Buying carpets for students.
Cisarua Refugee Learning Centre was privileged to host Professor Bill Maley, one of Australia top academic and talk with our students.
Early days of shooting. Absolutely unaware of what we were doing then. But we believed we were doing something good.
End of training for teachers and receiving certificates.
Ever supportive and lovely woman, Melanie finally visited to CRLC. The teachers and everyone loved you.
Jolyon and Bella surfing on the track with a serious camera.
Khadim, filming the first day of the shcool in our new building.
Last group photo at the school.
Michelle and Katherine came all the way from Australia to train our teachers. We could see the difference after your training, on teachers and students.
My farewell and last talk with parents. — at Cisarua, Jawa Barat, Indonesia.
My last day at school. Time to say good bye.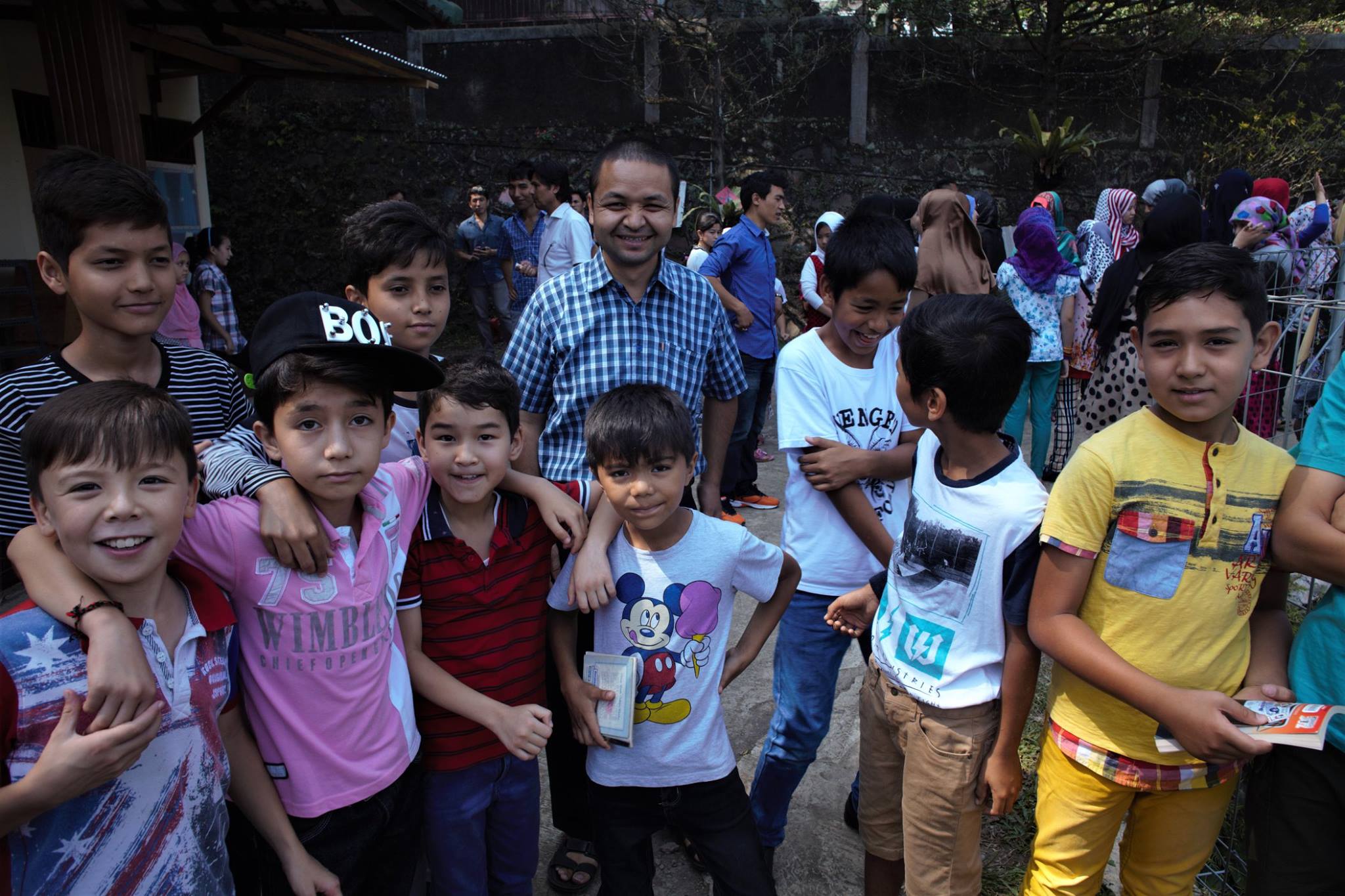 My last photograph when I was in the circle and shaking hands with students and parents.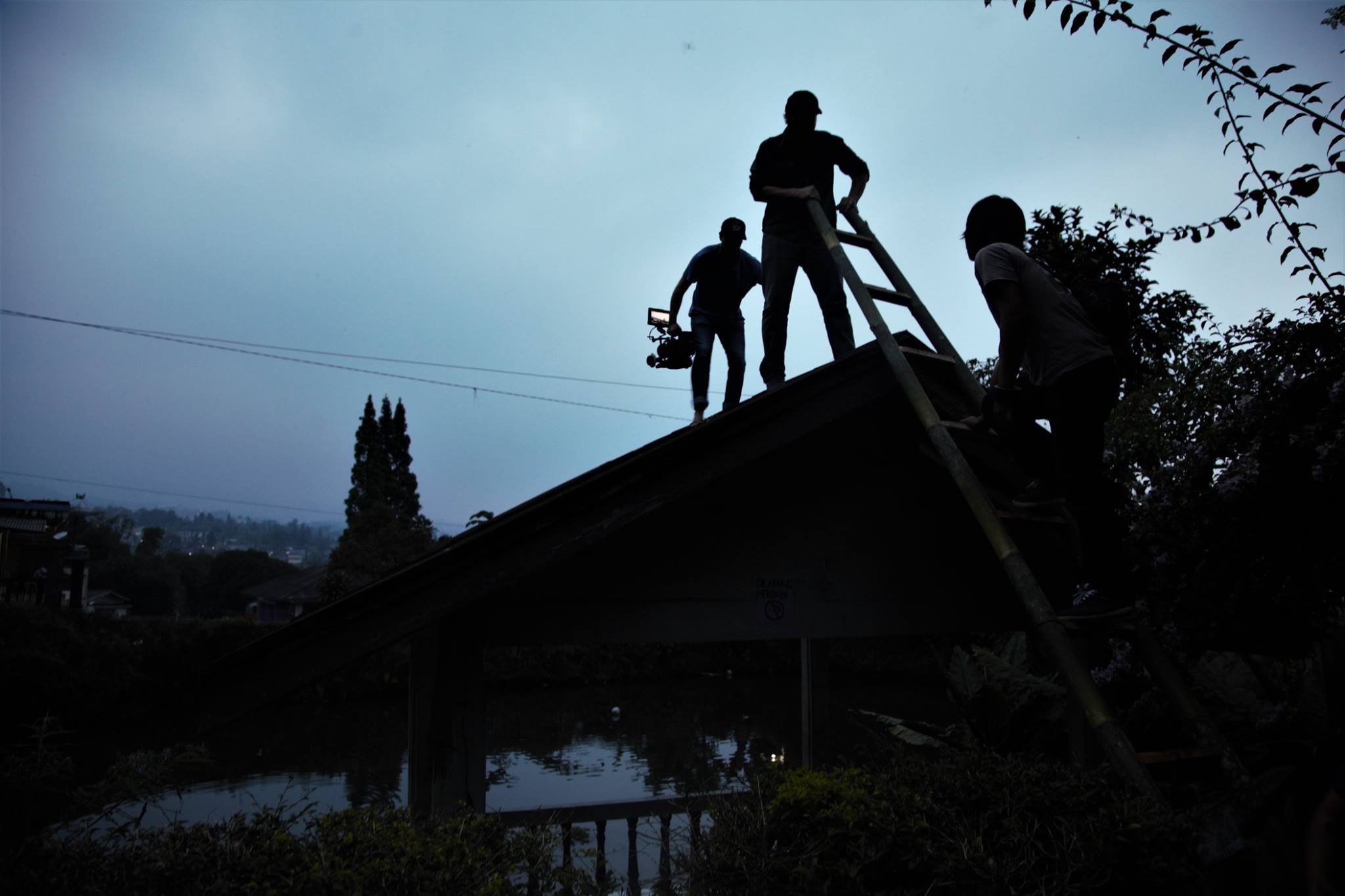 Jolyon and Andrew Commis doing something important with expensive camra at stake
Once Lucy said about the school, 'It's a HOPE'. Such lovely part of the film to see a kind and compassionate woman says these words, giving us all hope and believe in humanity and friendship.
Our iron lady, Tahira, teaching the kids. The woman who left Jakarta to enrol her children in Cisarua.
Our logo is reflection of our core values of Friendship, Diversity, Inclusiveness, Cultural and Equality.
Our students, parents and teachers loved you. You not only brought 50 kilos of books for us, but also love from Australia.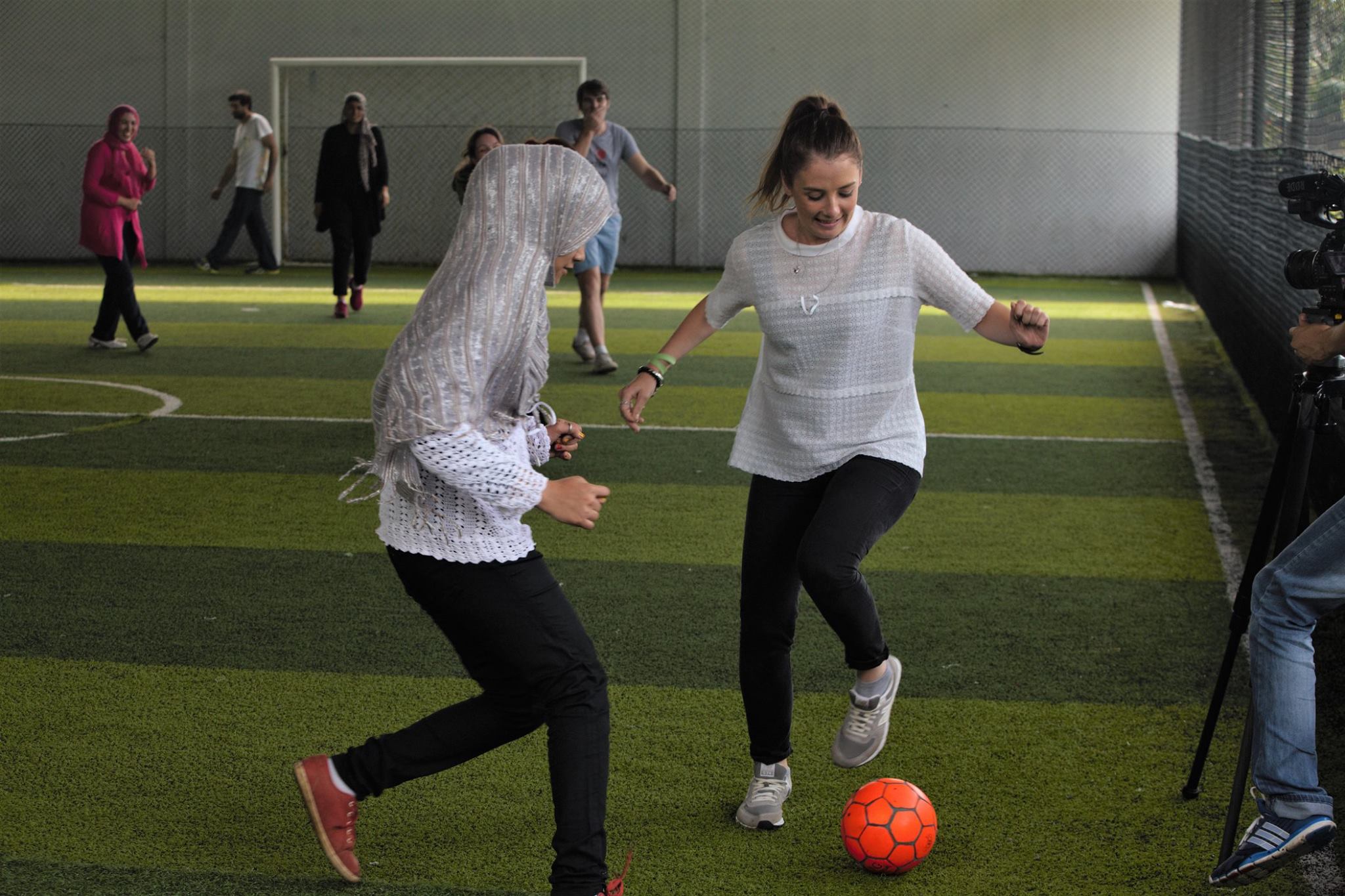 Our teachers competed with them and won.
Our teachers, with limited resources, offered their tablets to be used as screen educational materials for the students. Looks like a mini cinema, even Natiqa enjoyed these sessions with older kids.
Penny and Henry, such kind charecters and delicate souls. Visited the school and organised teachers from Australia to train our teachers.
Planning for the next shoot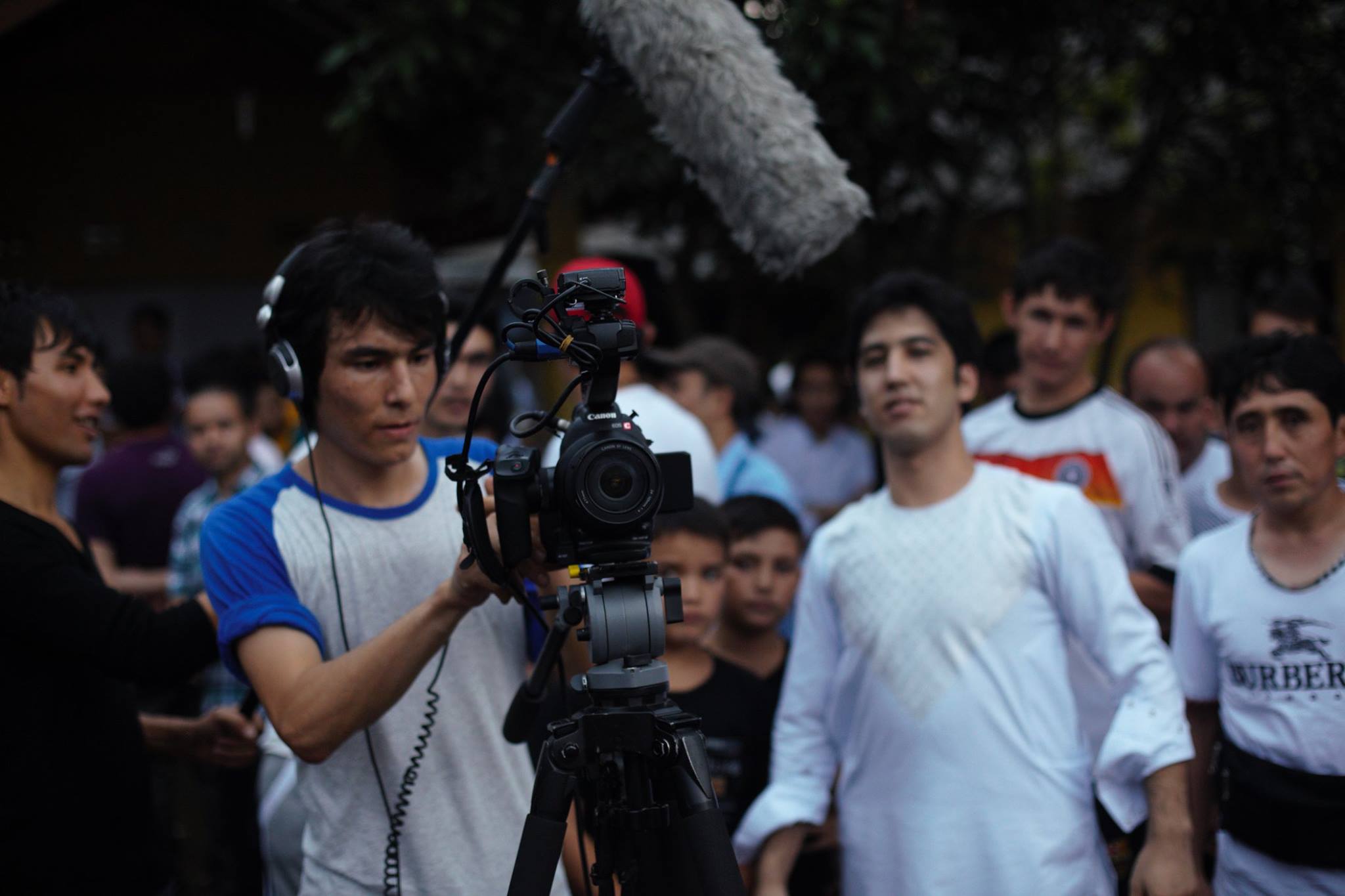 Refugees first gathering in Cisarua.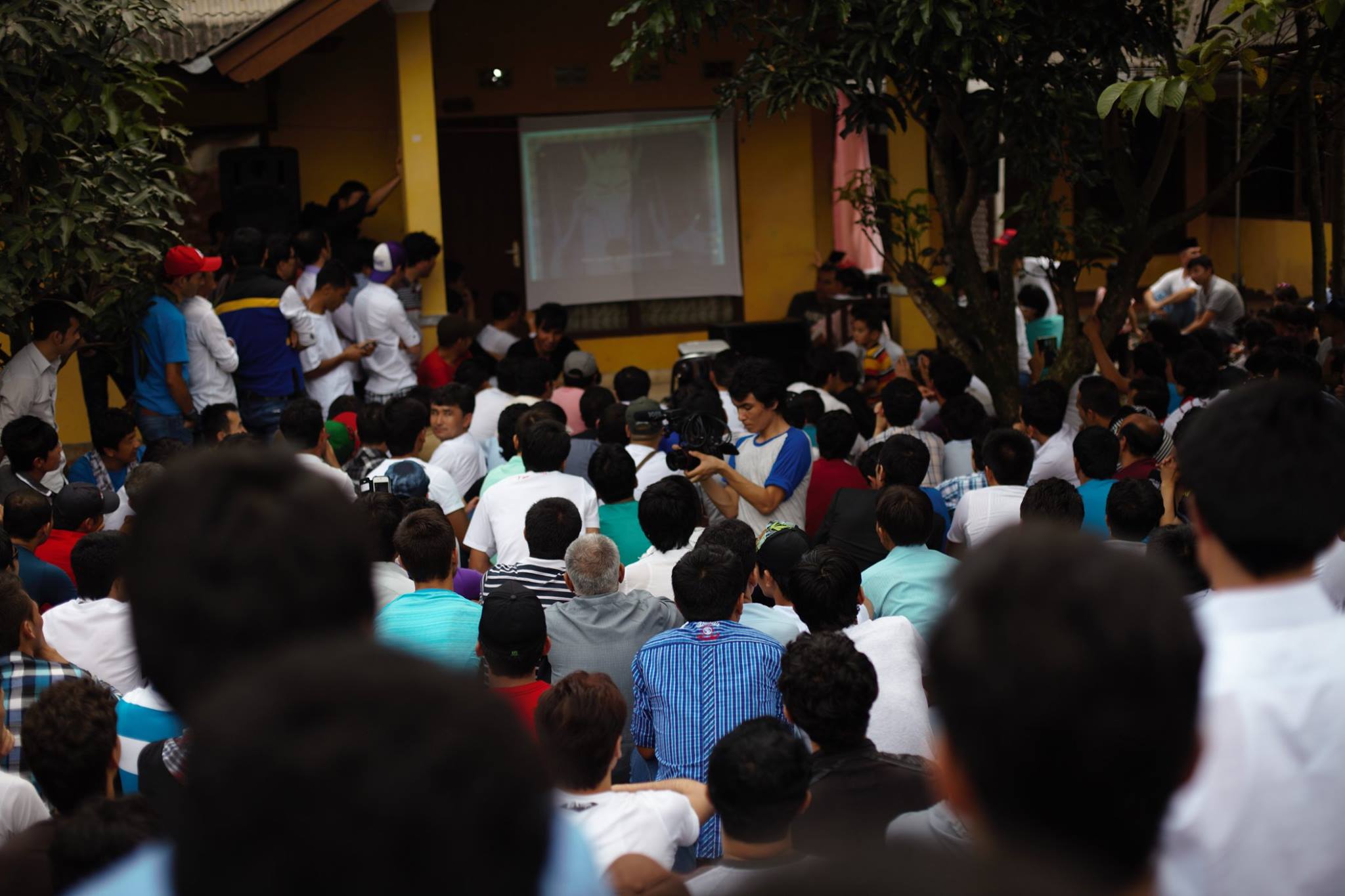 Refugees' first gathering in Cisarua.
Saying good bye in style.
The first performance established a relationship with Australian Independent School Jakarta, and we were invited again to have meal in a celebration with their kids.
The first time when refugees gathered on Eid. Our message was being capable and education, a human right.
The students were so used to Khadim and his camera.
Two impressively talented sister, started as student at the school and became teachers.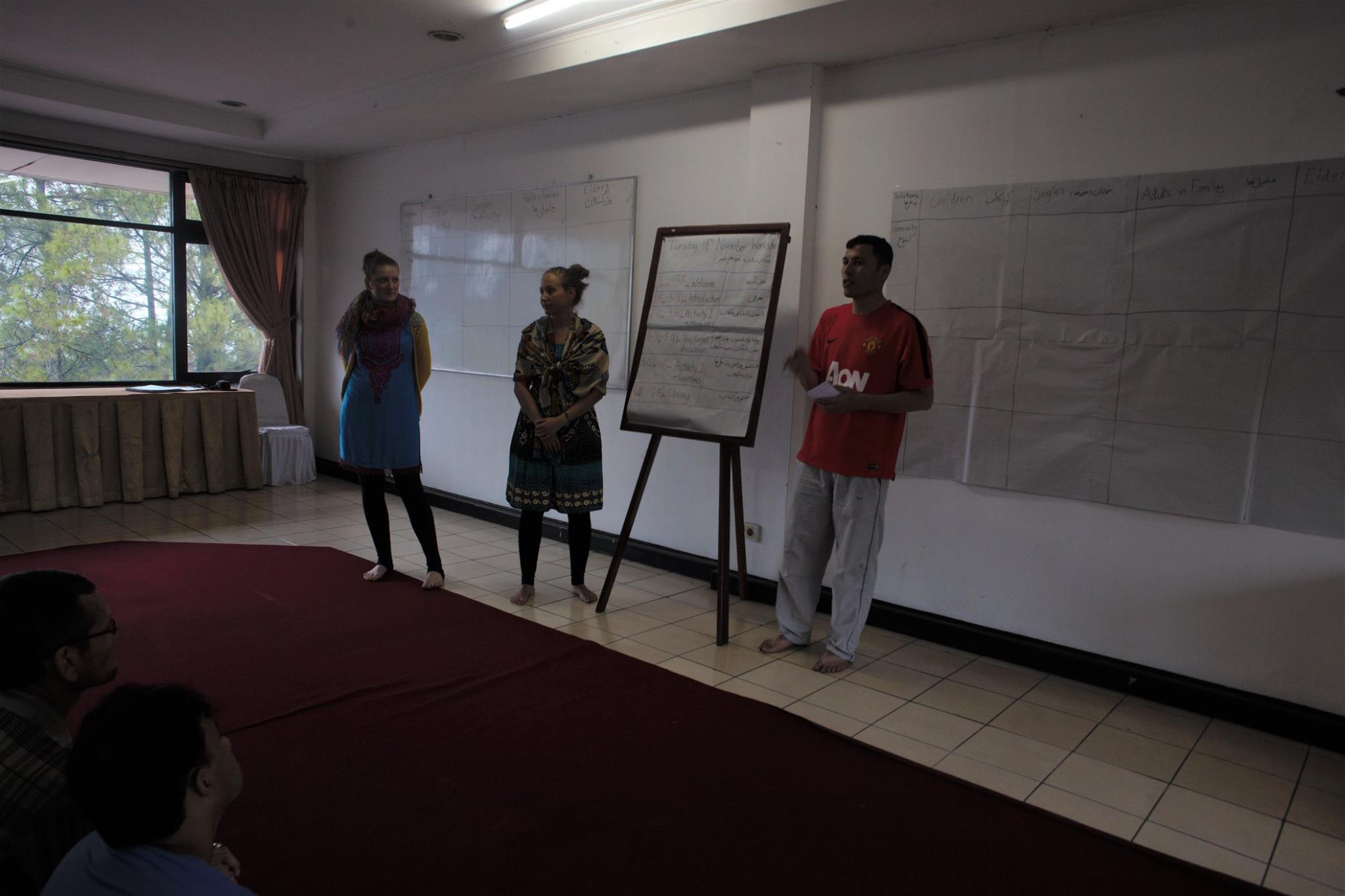 When Caroline made bread at our home. Shape of the dough was resembling Australia on the map rather than a round circle. But a good first try beautiful lady.
When our school got materials for many months to come. These materials gave much comfort to our students and teachers.
When this young chap, proved to be a tough chess openent for a university student from Australia. Such lovely moment in the film.
Whenever Jackie and Rachael came to Cisarua, they came with gifts for refugee students with love. We love you guys.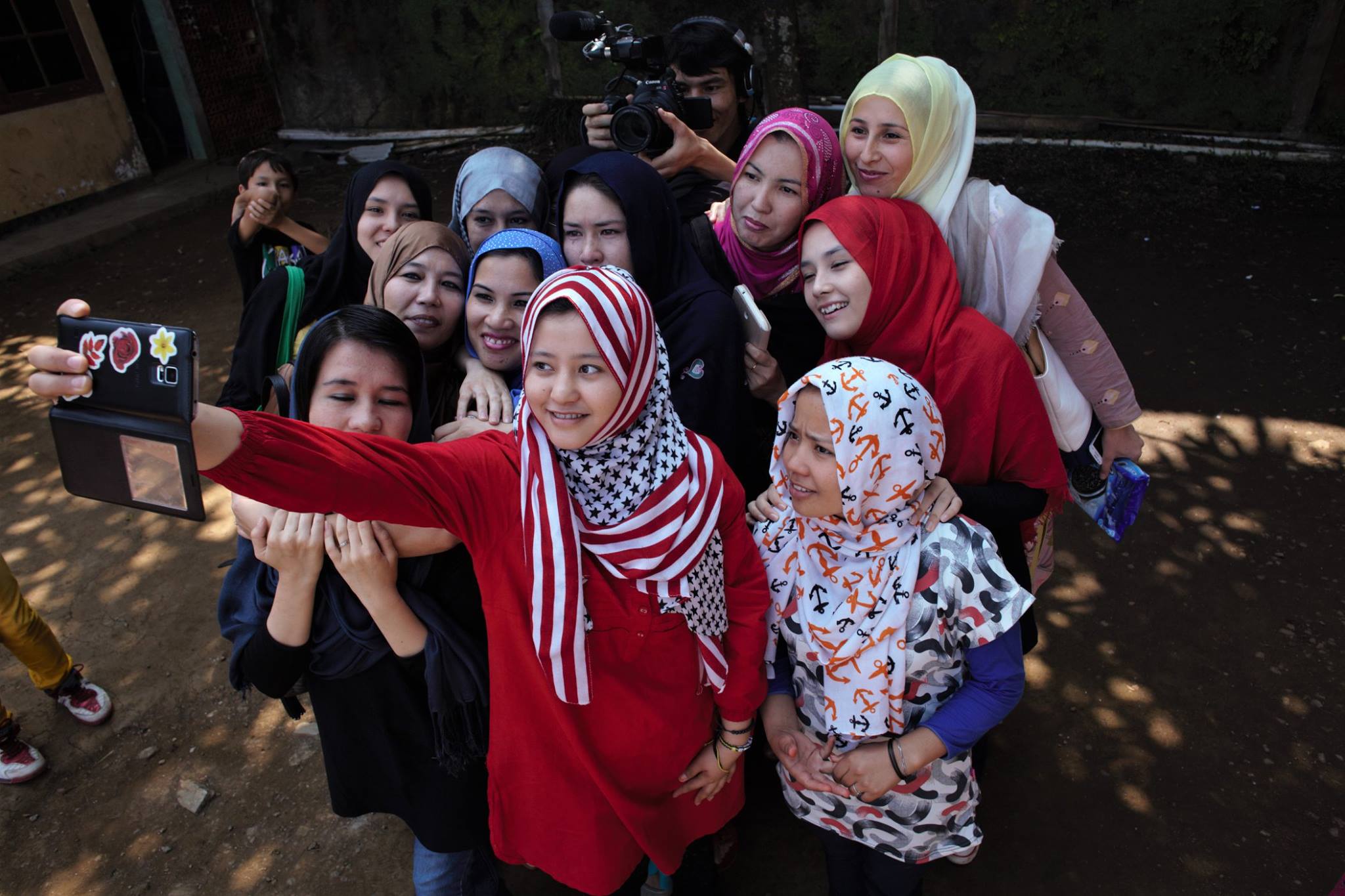 Who knows when and where we can meet again, let's take a selfie though.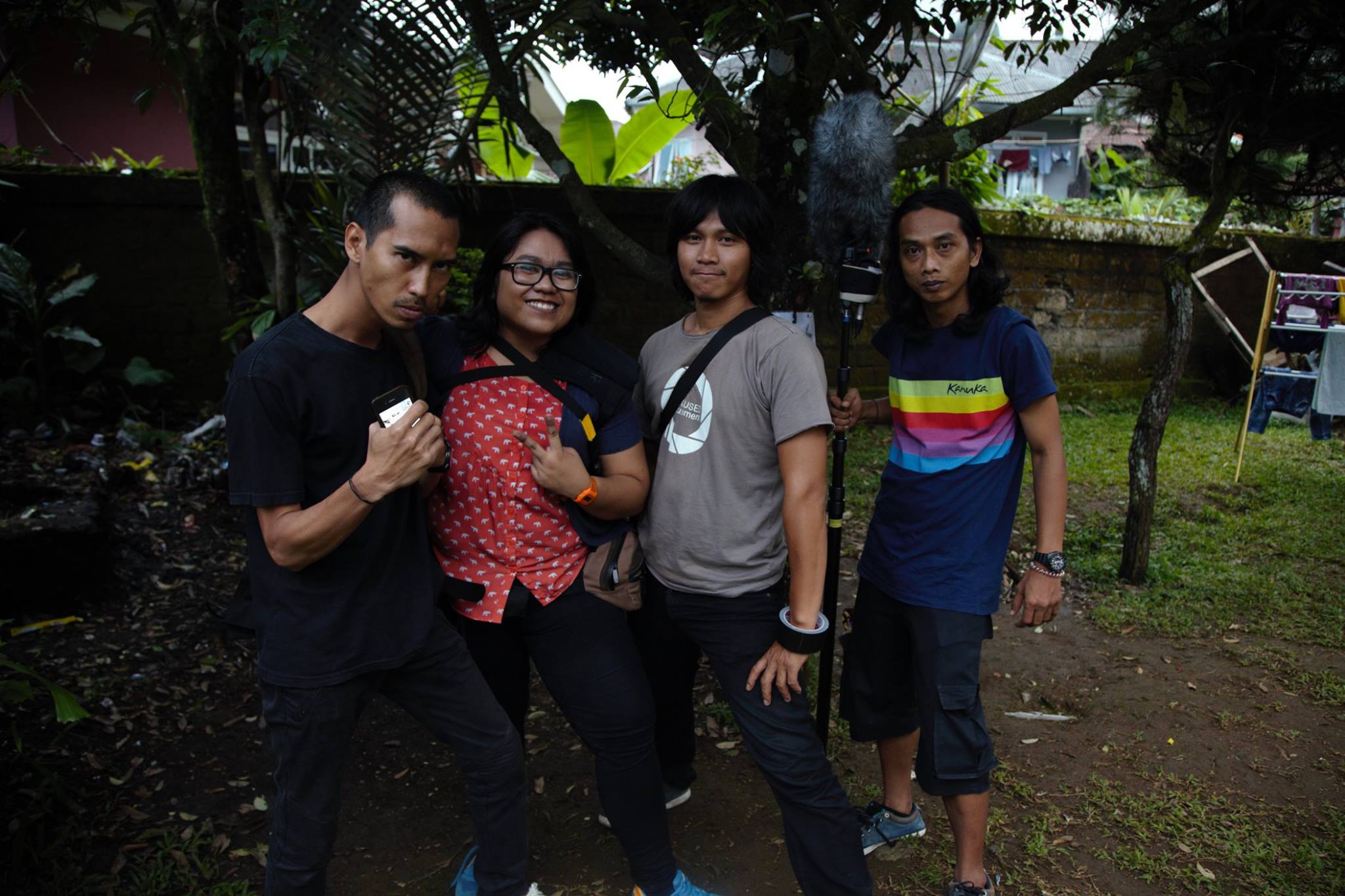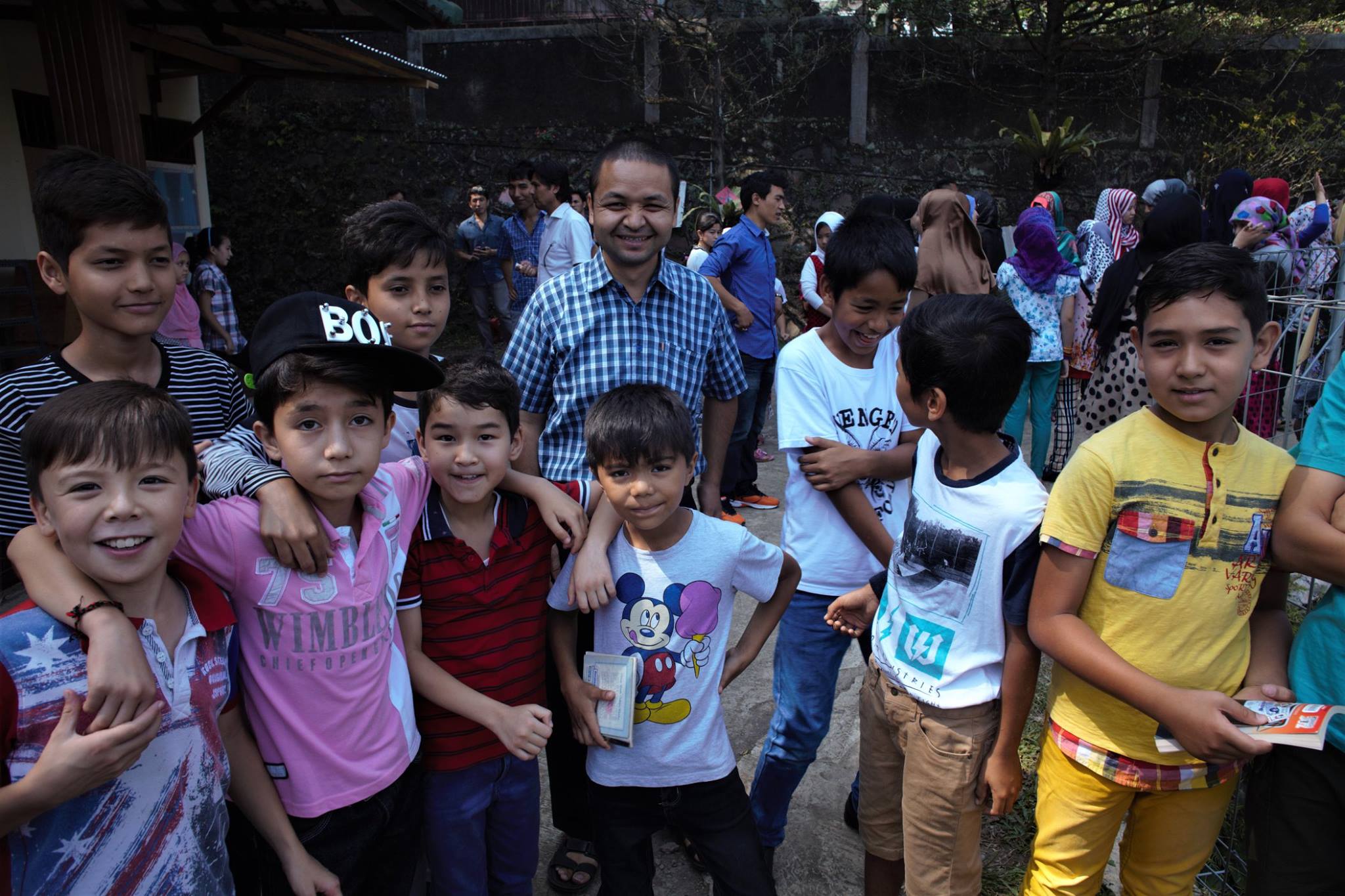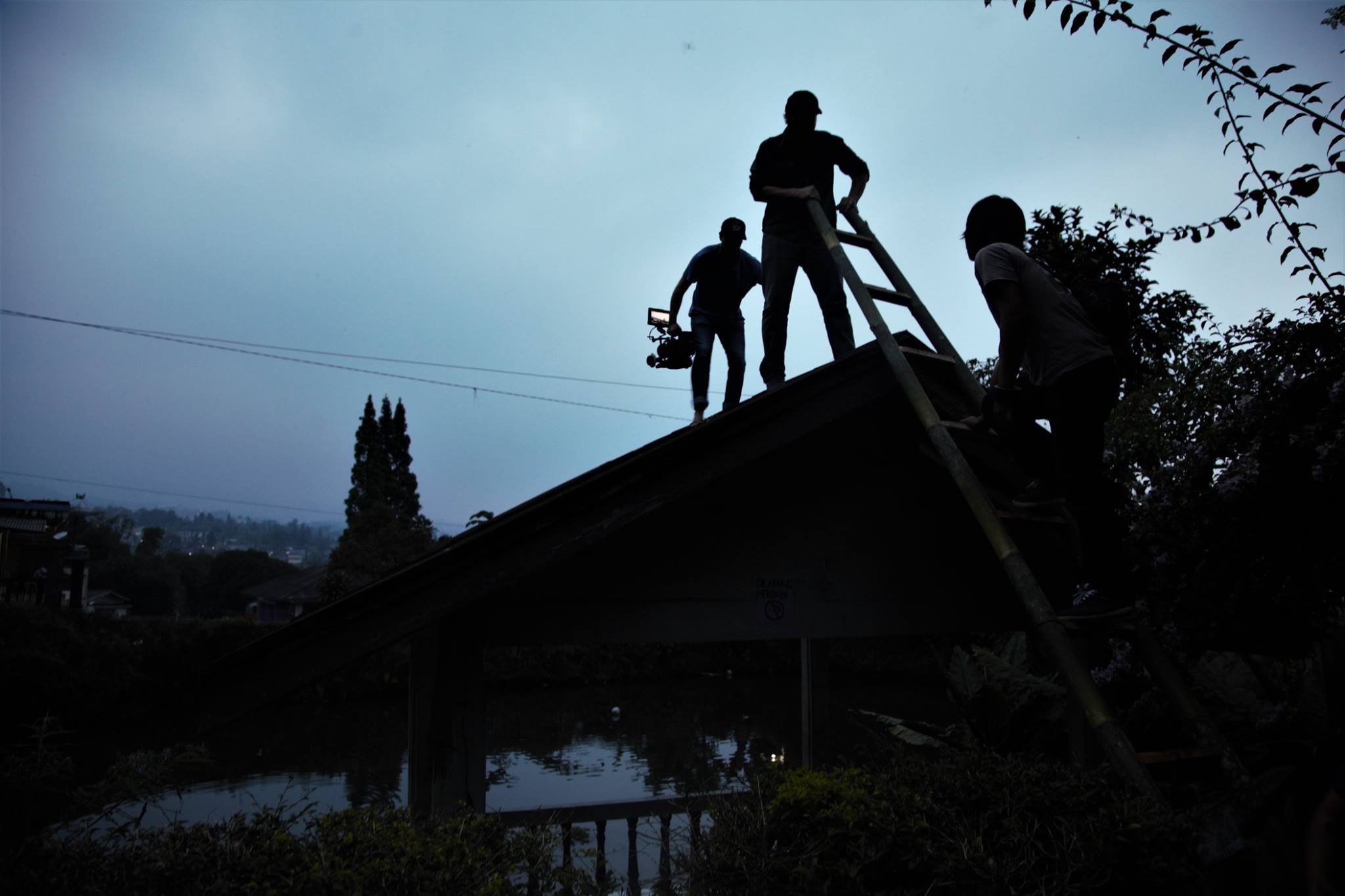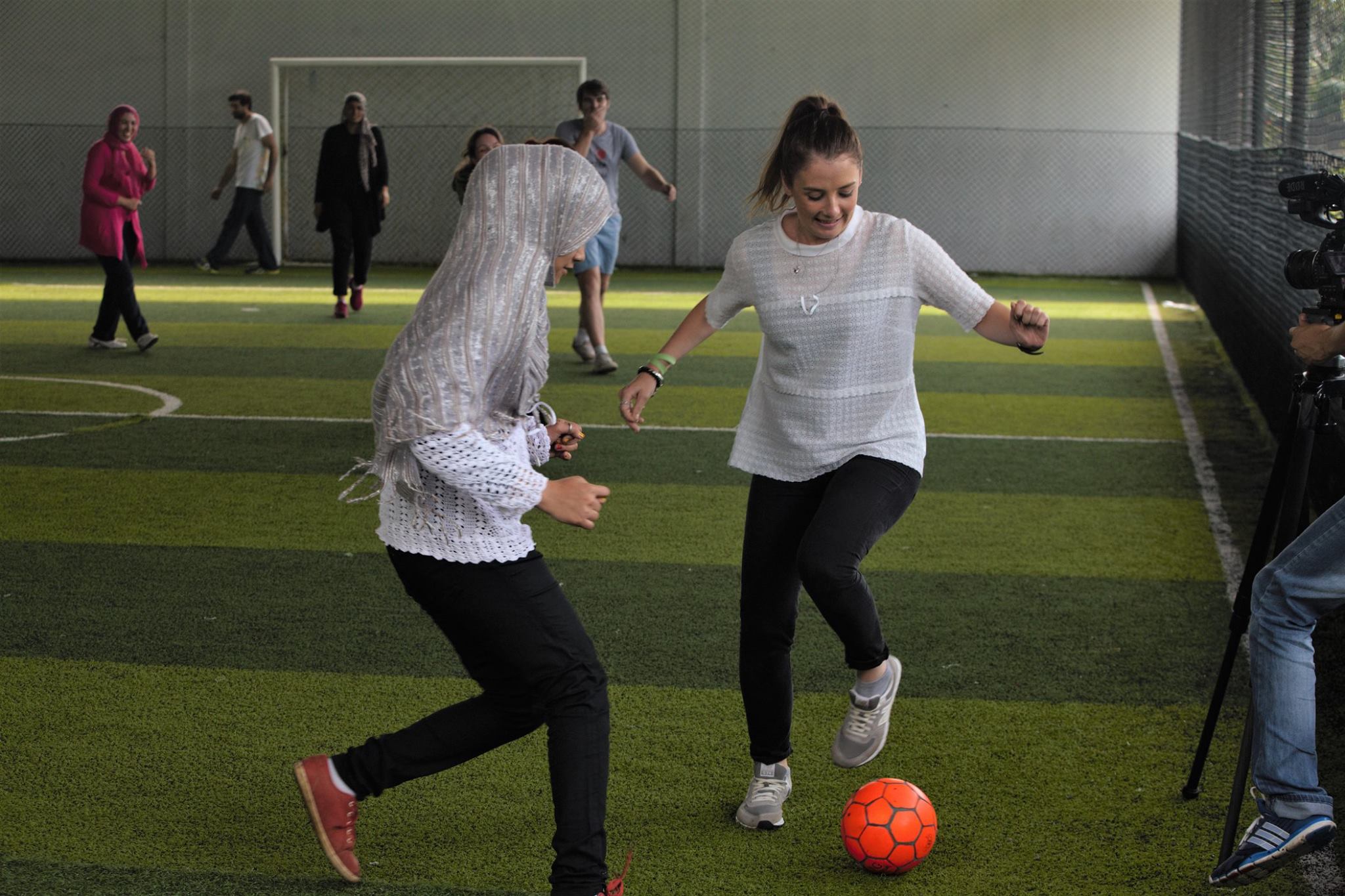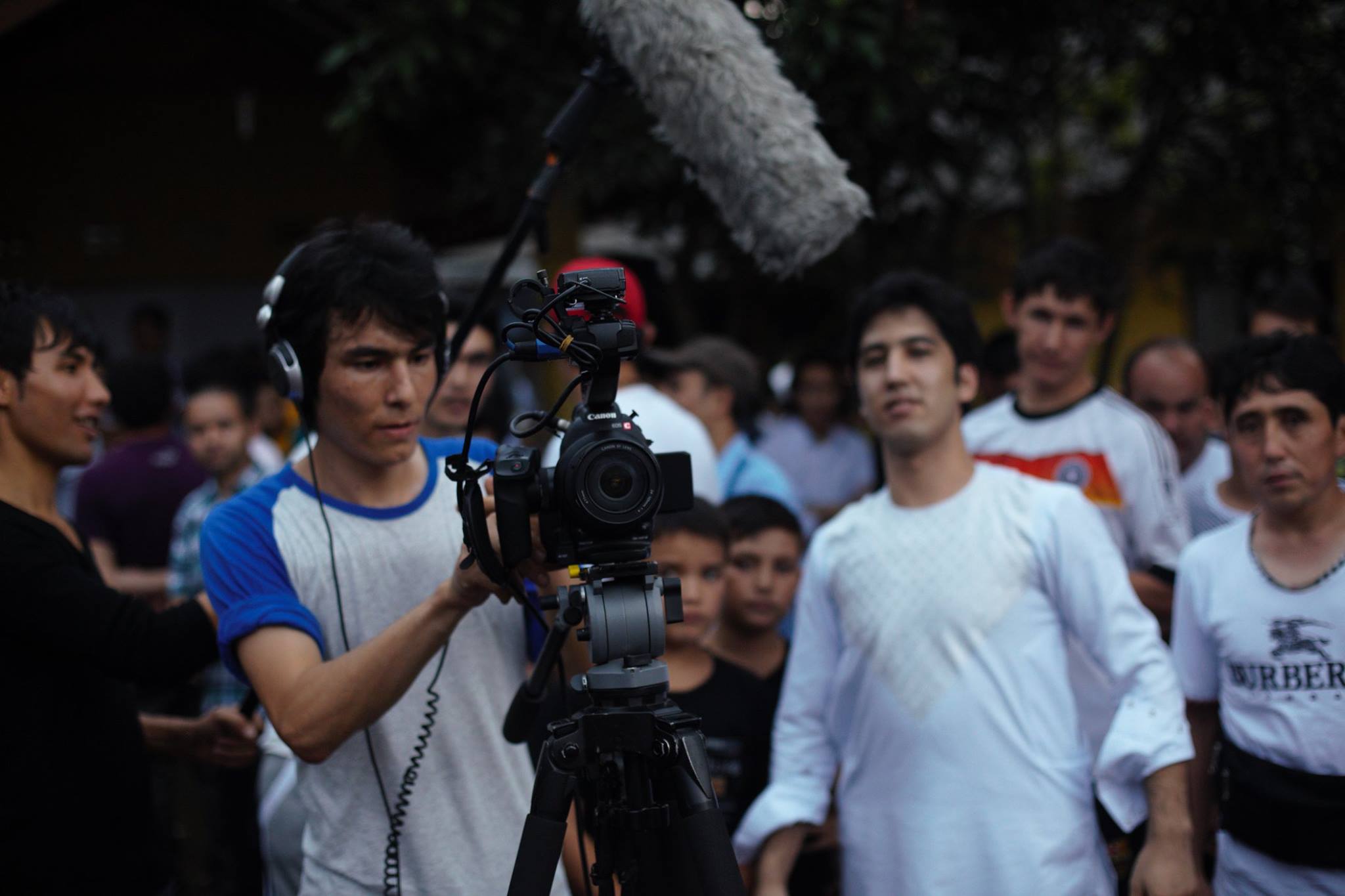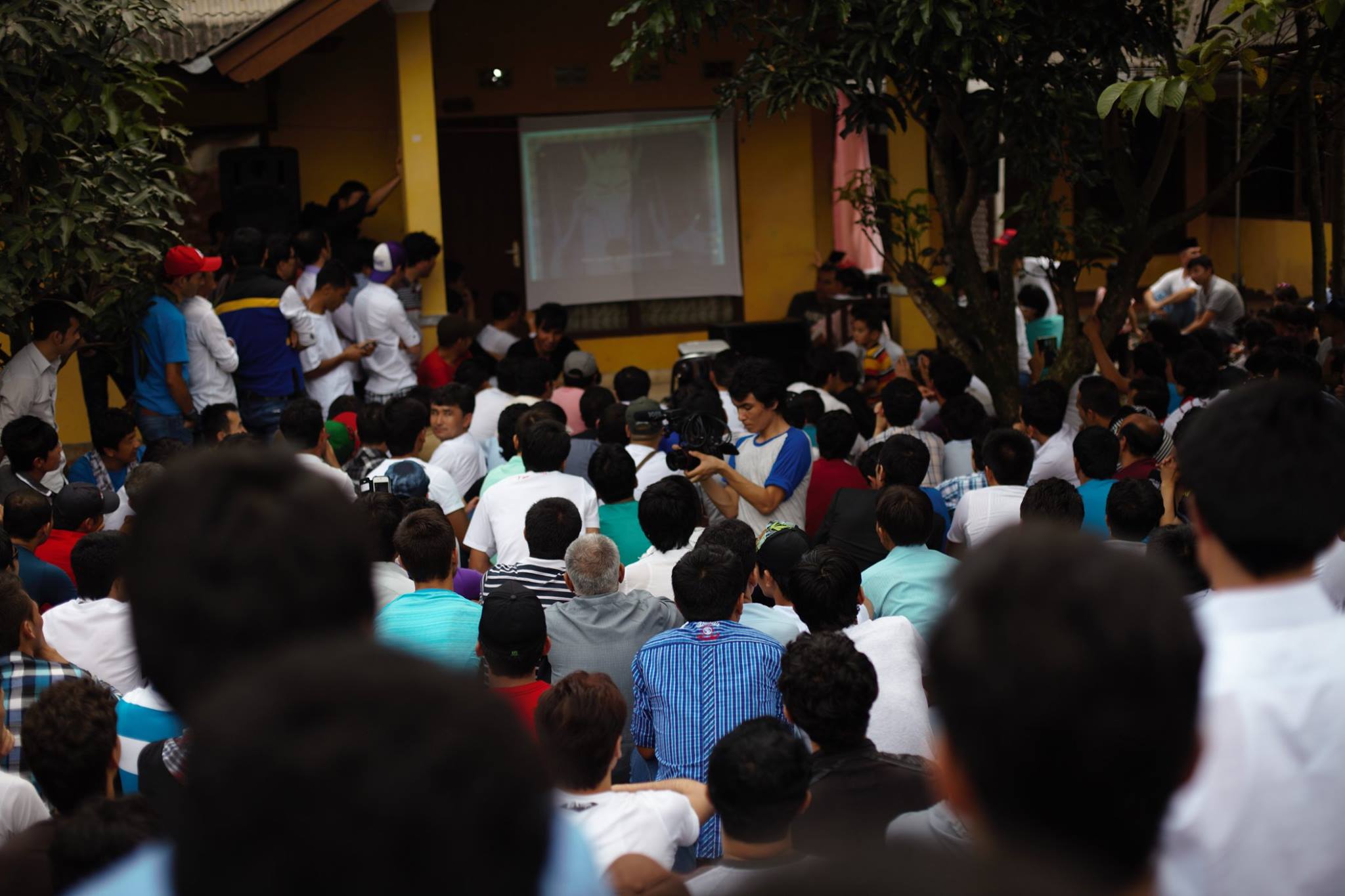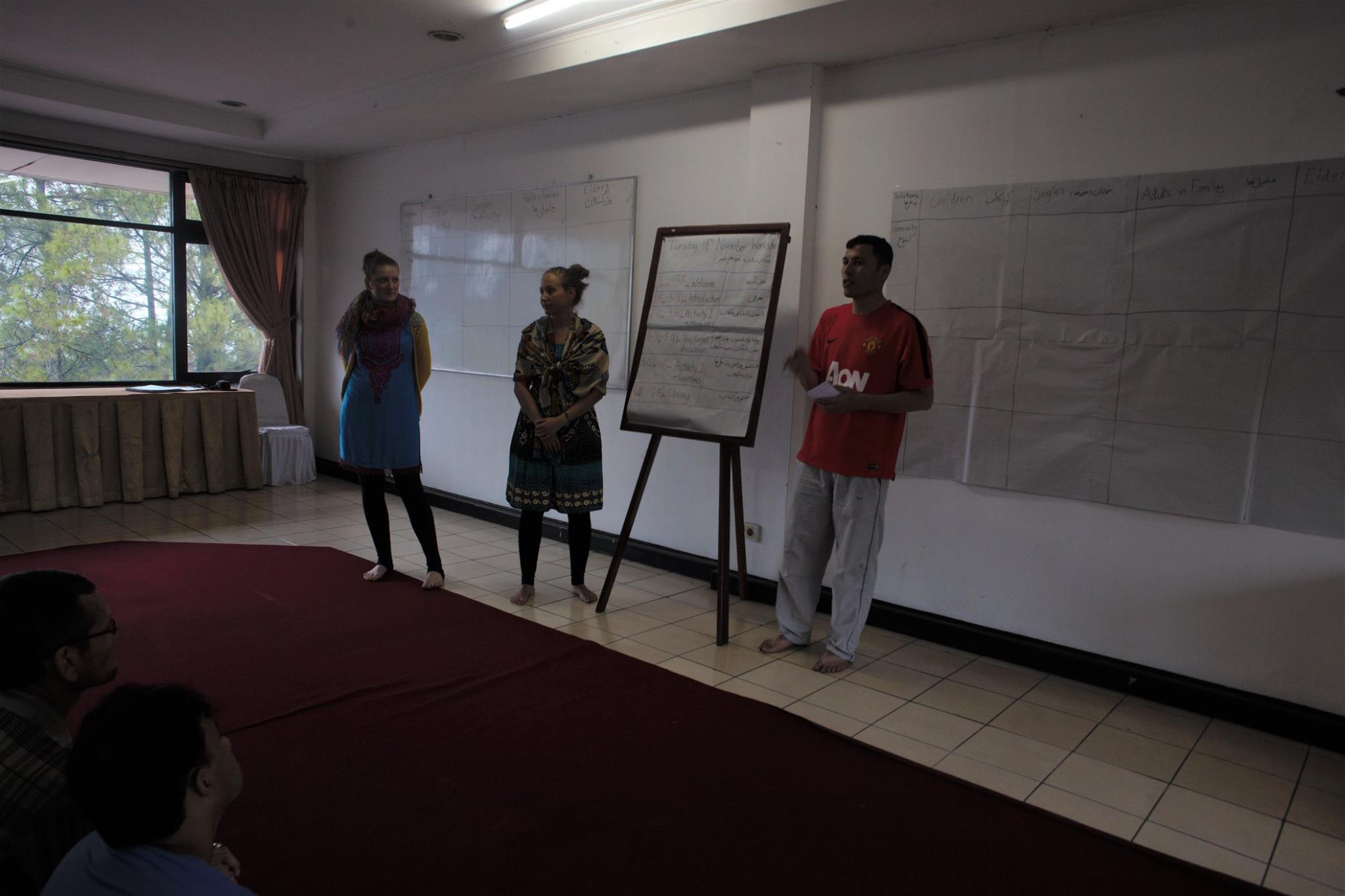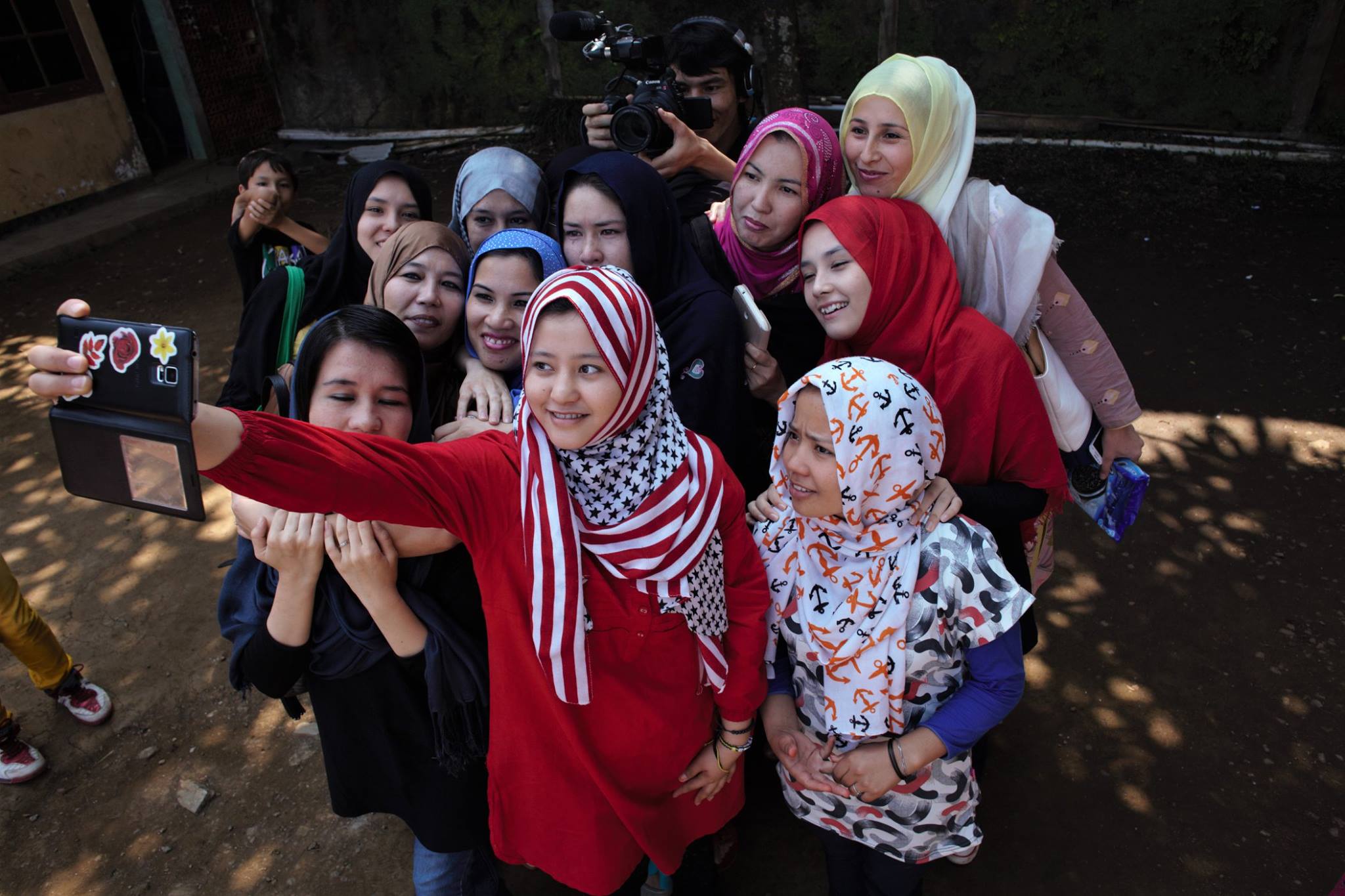 Photos and Captions by Muzafar Ali.